NEED HELP
Keeping Up With
All the Details?
Everyone needs help sometimes.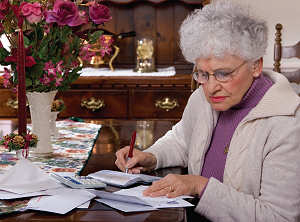 Keeping up with all of life's details can be a challenge, even at the best of times. If you're sick, injured or just less active than you used to be, it can be nearly impossible to keep things structured and running smoothly all on your own. That's when you need someone to be there for you.
Family Care Consulting understands.
We have the experience to provide the extra support you need. Whether it means organizing and paying bills, reviewing medical insurance forms and options, or an unbiased ear to help you understand your doctor's orders and relate them to family and friends, we have the practical know how and skills you need.
Specialized help for:
Seniors living on their own
Those recovering from accident, illness or surgery
Seniors in transition after losing a spouse
"Phil was really great. He took care of everything... handled my bills and insurance claims... he even arranged transportation for my doctor's appointments.
That really helped me recover faster and I didn't have to dig myself out from under once I was feeling well again!"