About Family Care Consulting, LLC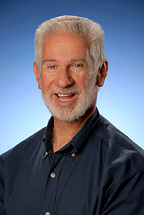 Phil Rischall

Company President Phil Rischall is a 1973 graduate of Adelphi University (NY) and holds a B.A. in Business with a minor in Psychology.

His 35-year career includes a wealth of experience with several years in the banking field — from branch management to almost every department of the bank. Prior to founding Family Care Consulting, Phil was Sales Manager for a builder, counseling people in designing and building their dream homes.

The common thread throughout his career has been organizing details and helping people.

Phil managed his parents' affairs so they could continue living in their own home into their early 90's. The inspiration to launch Family Care Consulting came when his brother underwent and recovered from major surgery and Phil successfully managed his brother's home and financial affairs.

Phil is married and has lived in the Rocky Hill area for the past 30 years. He has two college-aged young adults who live in the Boston area.
Our Mission
To provide our clients with the strong
and caring support they need.
Our Promise
When you need a dependable friend
to help cross the rough waters,
we'll be there.